2 Lovely Love Rings from LELO — But Which One to Choose?
Use Code EMANDLO17 for 15% Off LELO pleasure objects in 2017!
It might seem like men get the short end of the stick when it comes to sex toys — the options are limited, and often not very elegant. But one of the simplest male toys is also one of the most effective: the glorious cock ring. And now LELO.com offers two sophisticated options to choose from: TOR 2 and PINO.
These bedroom accessories — also known as penis rings or male rings or couples' rings or, our preferred term, love rings — not only gives the man pleasure, but it can give his partner pleasure during boot knockin' too!
But which one to choose?
How They Work
Both TOR 2 and PINO are flexible circles of body-safe silicone — roughly  1.2 inches unstretched, and 2.2 inches stretched — that vibrate. This provides extra sensation to a female partner, while gently restricting blood flow to provide longer-lasting, fuller-looking erections. That's right, a love ring will make your penis bigger and help you last longer. Both feature waterproof design allowing use in the bath or shower (and making them easier to clean). Plus, they are stretchy enough to accommodate all shapes and sizes.
TOR 2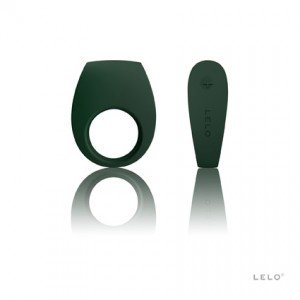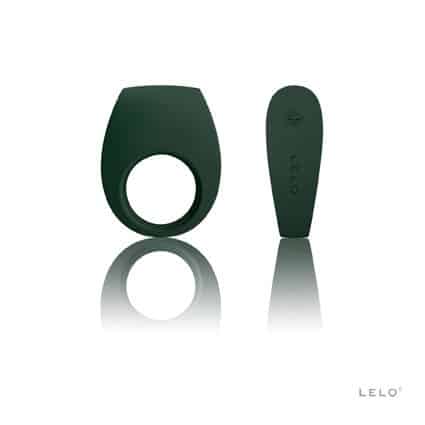 An upgraded version of one of LELO's first male sex toys, TOR 2 is a consistent bestseller, and a great introduction into sex toys for men. It's the smaller of the two in terms of the vibrating portion and has a simpler design, but don't let its innocuous outside fool you.
With 6-vibration patterns and improved strength over its predecessor, this petite ring packs a punch. Its compact shape makes it perfect for first time users, as well as for positions that are more up close and personal, such as missionary or when sitting in a lotus position. In these positions, the woman will be able to press against her partner, letting TOR 2 stimulate her clitoris as they enjoy sensual face-to-face pleasure. The flat face of the vibrating portion also allows for less localized stimulation of the clitoris, which some women prefer.
It's one of the most refined rings on the market. Simple and elegant which keeps it as one of LELO's longest-running top sellers and perfect for your first ring, or your first long-lasting luxury one.
PINO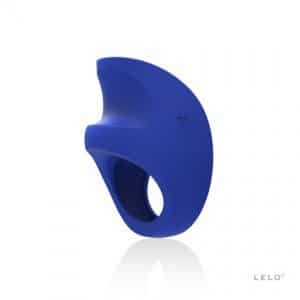 Where TOR 2 is unassuming, just seeing PINO makes you sit up and pay attention. After all, it's the first sex toy expressly (and cheekily) made to satisfy the most demanding of appetites: bankers (yes, it comes with cuff links and a money clip!).
The PINO boasts a significantly larger vibrating portion with a unique shape to stimulate a woman whether it is placed on top of the penis (to target the clitoris) or flipped upside-down to rest under it (to target the perineum and the perineal sponge).
Its size, shape and 10 even more powerful vibration patterns give you a variety of ways to use it: Standing up, in rear-entry sex positions, reverse cowgirl…the options are endless and all allow both partners to feel the thudding vibrations of this ring.
So Which One?
The devil really is in the details, and depend fully on your personal tastes. Some prefer the simple, classic design of TOR 2 while others find the unique, pronounced shape of PINO better for them and their partner, or even more enjoyable as an addition to masturbation.
If you still can't decide which would suit you best, you can always leave it to color: TOR 2 comes in black, plum and green while PINO is one of the few LELO products that are available in federal blue.
And if budget is a concern, the TOR 2 is about $50 less than the PINO. And throughout 2017, you can get 15% OFF either with the code "EMANDLO17"!
No matter which one you get, you — and your partner — won't be disappointed.