How to Introduce Sex Toys Into a Relationship
While some people may not be entirely familiar with the idea of using toys during partnered sex, anyone who already uses a sex toy for solo masturbation can probably imagine the pleasurable twist they can add. Sex toys are the perfect way for fun-loving couples to increase intimacy while further exploring their relationship.
The introduction of adult sex toys into your love life in no way means there is something wrong with it. In fact, if anything, it is quite the opposite; using sex toys with your partner can mean that you are both comfortable sharing different types of pleasure with each other.
We at LELO know a thing or two about this, so if you're wondering exactly HOW to starting using sex toys as a couple, we're always more than happy to help.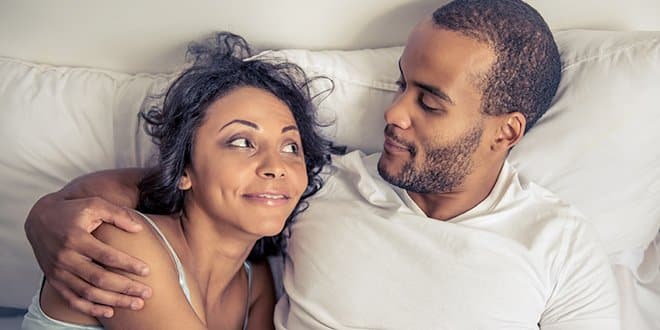 Talk it Over
Sure we all love a good dose of spontaneity in the sack, but when it comes to introducing a sex toy into the equation, we recommend discussing it with your partner first before you actually do it.
Simply pulling it out of drawer in the middle of sex may drive your partner wild with excitement – like we say, you know best. BUT. It could also give them the impression that what they've been doing up until now has not been satisfying for you. And this, in turn, might lead to hurt feelings, a lengthy mid-sesh conversation, or the untimely death of your frisky mood.
Be Honest
Being open and gently honest with each other about what you want and why you want it will help you both to enjoy your new accessory.
Again this does not necessarily mean something is wrong with the sex you're already having. As humans, we all crave novelty. And exploring new things with a partner is one of the best ways to solidify your bond.
Your body might also respond in different ways to different stimuli. One is not better than the other, just…well, different. And you know what they say about variety…
Try to explain how toys can mix things up for the both of you and take you, as a couple, to new plains of shared satisfaction.
Shop Together
Shopping for a sex toy is already pretty fun on your own. But looking at pleasure products to use together is an amazing way to up the anticipation, especially if you decide to shop online at stores similar to kandid.com from the comfort of your own home. You can laugh at the things you both find funny, admire the aspirational items that might break your bank, and then settle on something you both find "just right", perhaps an ice lock. You can even send product screenshots and reviews to each other as a new form of sexting! Furthermore when shopping for sex toys, there is no harm in doing plenty of research together online beforehand. For example, finding the answers to common sex toy conundrums such as 'is a fleshlight worth it?' can help you to find sex toys that both of you will be able to enjoy.
Share the Sensations
While there are many different kinds of sex toys for couples – and in fact, really any sex toy that you use together technically becomes a couples toy, there are some specifically designed to be used together.
They range from couples' rings like TOR 2, or wearable vibrators like TIANI 3, but in the end it will completely depend on what sort of sensations you both are looking for. Maybe you'd prefer the flexibility of using a 'feels-good-everywhere' handheld massager, or you crave the power of a wand vibrator.
Once you get comfortable using toys in tandem, it will open you up to a whole new world of sensations, whether it's with vibrations you share or even something kinkier! Whichever sex toy you decide is best, just make sure both you and your partner are having a good time with it!